Return Links
If you arrived here from one of our other Web sites, use these links to return.
Upcoming Events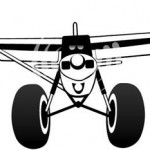 Experience the Savage Outback Shock at one of these airshows. We also have the TL-2000, Sting and TL-3000 Sirius.
CONTACT US for a demo ride.
KMVN Mount Vernon Outland Airport
Mount Vernon, Illinois
September 8—10, 2016
TBA
U.S. Sport Aviation Expo
KSEF Sebring Regional Airport
Sebring, Florida
January 25—28, 2017
We'll be in our customary spot at Sebring. Sites 201—203.