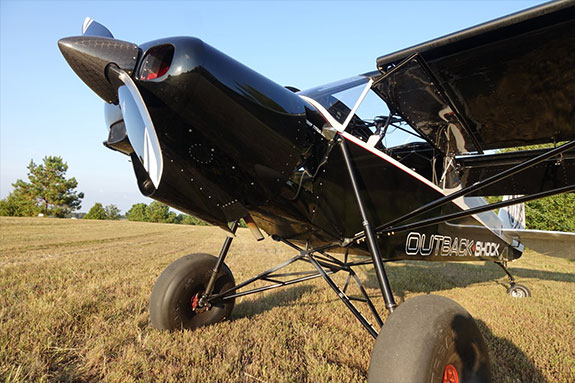 SOLD
The Ultimate STOL Aircraft
Short takeoffs. There's not much runway where we're going.
Quick climbout. To clear surrounding terrain.
Short landings. The shorter the better.
Tame landings. Good control with minimal touchdown rebound.
Safe slow flight. Low stall speed, spin resistance.
Easy to fly. Responsive controls & ergonomic design.
Simple, strong construction, repairable in the field.
Download the flyer, below, for details. Purchase includes 5 hours of CFI instruction and flight checkout (Includes Biannual Flight Review), and 10 hours of ground school.
Download the Flyer